Harp, Piano, & Voice
by Sherri Stricker
Sherri Stricker is a musical performer and teacher in San Antonio, Texas.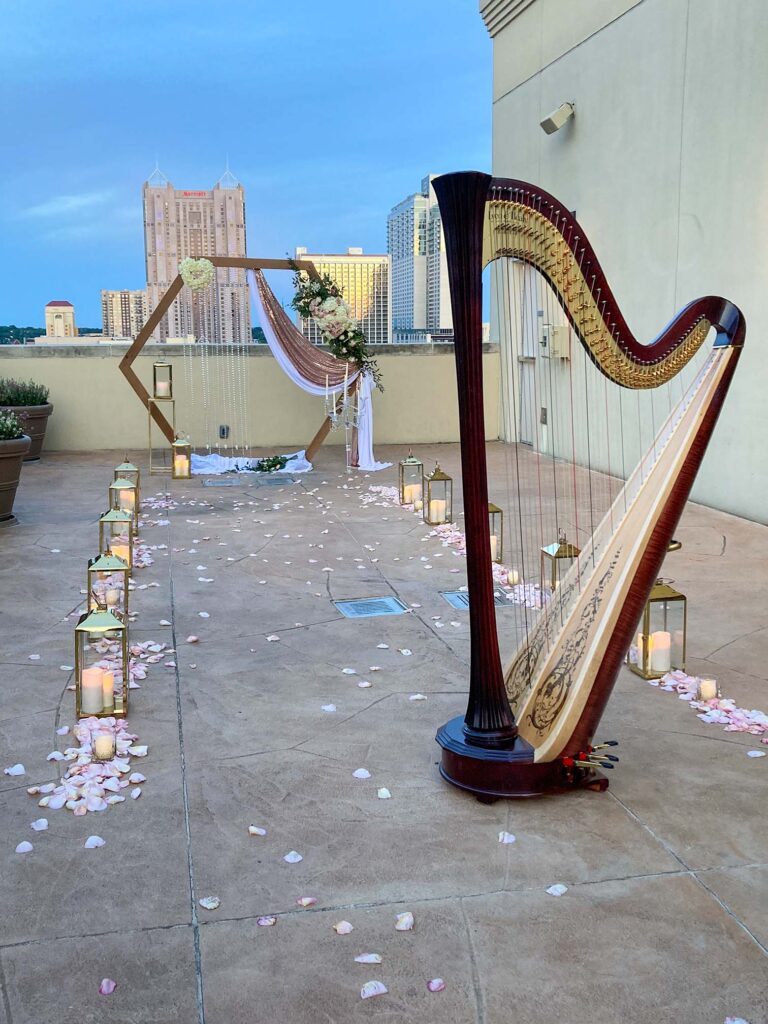 Add Harp, Piano, or Voice to Your Event
Hello and welcome to my musical world! I am Sherri Stricker, a professional musician in San Antonio, Texas. Thank you for stopping in. Perhaps you would like to engage me to provide the musical experience for your special event.
"Sherri prepared and rehearsed from a distance with another professional musician to sing at our destination wedding in Oregon in August 2017. Easy and quick to communicate with, Sherri made a duet to a current song that I dreamed up in my mind come to life. I will always treasure the recordings of the duet that we have from that day. I highly recommend her services for your wedding or other special function. She will make sure you have special memories from your big day."
Megan Baldwin
Piano, Harp, and Voice Lessons
How may I help you on your musical journey? Together, we can have a great musical experience, whether thru music instruction in harp, piano, or voice. Please explore this site to see how I can be of service to you. I welcome any questions you may have.
"Ms. Stricker is one of the most talented musicians and teachers. Her patience and dedication to her students is something you won't get anywhere else. Her expertise is impressive as she incorporates the best techniques for each student to excel. Both my daughter and I have benefited greatly from her instruction. I highly recommend her services."
Waleska Lira