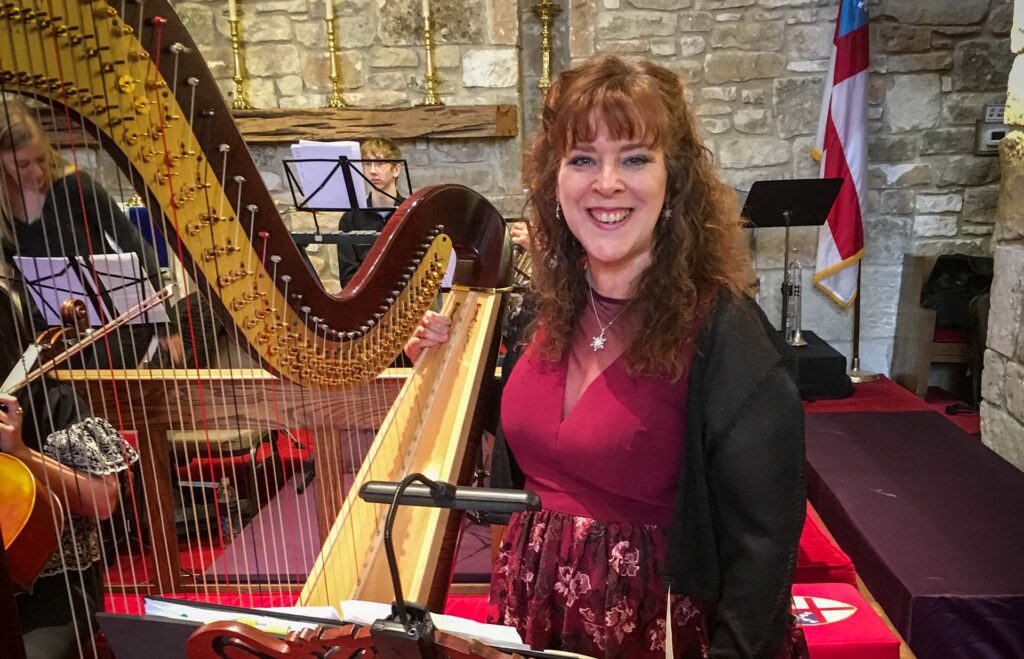 Sherri Stricker is an engaging, multi-talented musician
Proficient in harp, piano/keyboard and voice, she has decades of performance and teaching experience.
Sherri holds a Bachelor of Education degree with minors in music and special education from Pacific Lutheran University in Tacoma, Washington. She completed Harp Performance Certification through the Royal Conservatory of Music. Sherri also completed Piano Performance and Pedagogy Certification through The Royal Conservatory of Music. Sherri is Adjunct Professor of Harp at Our Lady of the Lake University (OLLU), San Antonio, TX.
A believer of continuing education, Sherri strives to refine and hone her craft in all areas of her musical abilities, to include performance and pedagogy. She is an avid educator and maintains a private studio of about 20 students, enjoying a mix of harp, piano and vocal students.
Music Organization Affiliations
"Sherri was the centerpiece to our H-E-B event. Her performance was elegant and fun for all. She is very professional in her response and playing! Highly recommend for any function!"
"Played harp for my Proposal event. Music was awesome and everything was seamless from hiring, setting up, performance and tear down. Sherri listened and worked with my requests. Definitely highly recommend Sherri and her music for any of your future events."